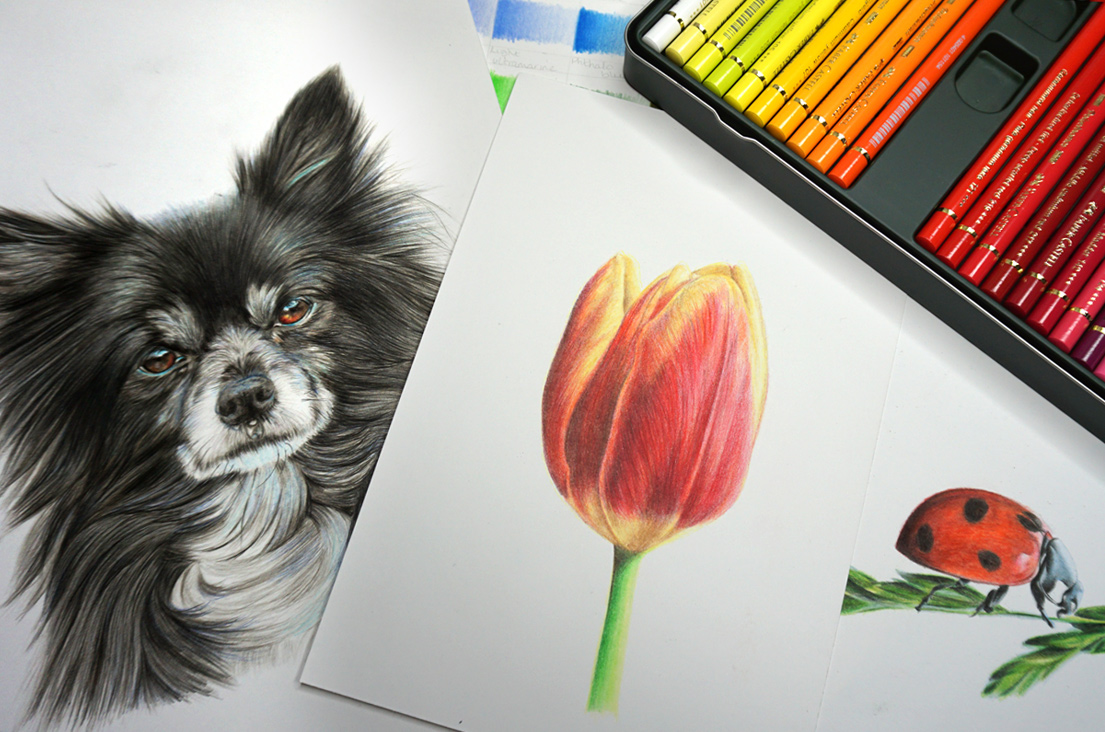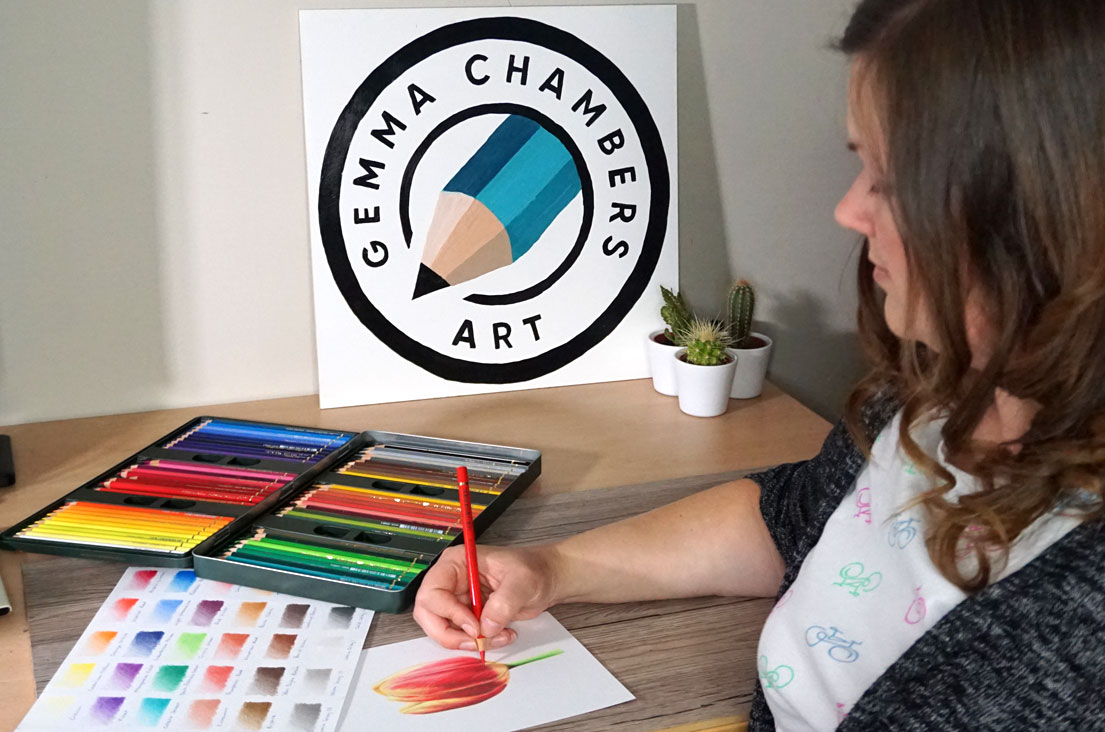 My Style & Methods
If you've seen any of my work or videos, you'll know that I'm a pencil artist first and foremost. I love working with traditional colour pencils but I'm equally comfortable using graphite, pastel or watercolour pencils… If it can be sharpened and held like a pencil I will draw with it!
I work in a realistic style because I love looking for the little details that capture the character of the subject – particularly when drawing people or animals. It's these little details that I believe make a drawing truly interesting, and I teach my students not just how to draw, but how to look and draw what they see.
How I Got Into Teaching Art
This is a tricky section, because I'm not really sure how I got here! It definitely started with a love of art and drawing. I've loved drawing since I was very little, but beyond occasionally accepting a few commissions, it stayed a hobby until relatively recently.
I made a few videos for YouTube as time-lapses of my work and the response was great. I kept being asked how I was achieving a certain look so I made my first video with a voice-over. Fast forward a couple of years and I'm teaching my methods with real time video tutorials as well as on YouTube!
Art Tutorials
Here is a selection of some of my  most recent tutorials on YouTube. I'm always adding new videos and tutorials so be sure to follow me  for all the latest content!